Dearest Brothers and Sisters,
I have been given the opportunity to travel to Poland to make known God's love as a representative of First English to the people of Ukraine who have been forced from their homes. I thank God that we are able to directly do works of love and service for the Ukrainians who have suffered because of Russia's invasion. I am honored to go and ask God that I might faithfully and rightly serve as He should call me to do and as an ambassador of First English.
I will be traveling with a group led by Father Andrew from St. Clare of Montefalco. We will be leaving Detroit on April 4th and returning on April 13th. While we are in Poland, we will be staying with our gracious hosts at the Major Seminary in Przemysl, Poland, near the Ukrainian border. This has been an important corridor for people fleeing the war and our primary task will be welcoming these refugees, providing comfort for them, helping them to get the necessary aid and care they need, acquiring supplies for their care and cleaning and preparing facilities for their stay before they move to refugee centers further into Poland.
If you would like to provide financial support for the Ukrainian refugees you may make a gift to First English, note on the envelope or memo that it is for Ukraine. Every dollar that is given to this mission trip will go to the care of the refugees.
I ask that you pray for me that I may faithfully and effectively serve, and that God's love might shine through the work He calls me to do. Pray for our sisters and brothers with whom I will be traveling, for the people of Poland who have been welcoming the refugees, those in the seminary who will host us, and for the people of Ukraine who are suffering through this war.
Again, give thanks to God that I may go and serve in this manner and for the honor of being a representative of our congregation to people in need.
God's peace be with you and all His people.
Yours In Christ<><
Pastor Sean
Click on the following link to read an article featuring Pastor Sean relating to the mission trip to Poland:
https://www.freep.com/story/news/local/michigan/2022/03/24/andrew-kowalczyk-poland-urkaine-refugees/7121100001/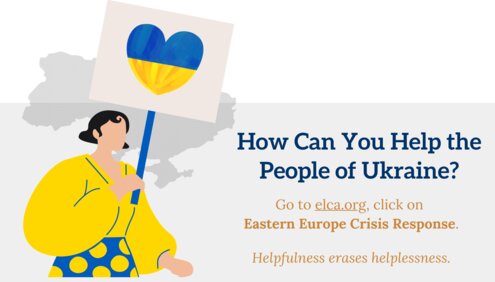 The Paul W. Smith Show
April 7, 2022 ~ The Pastor of St. Clare of Montefalco Parish along with Pastor Sean Motley and Parishioner Sandy Kondrat talk to Chris live from Poland about their experience helping Ukrainian people who have escaped the horrors of the Russian invasion.