Barrett, Elena, Jack, Adolf and Renata have traveled to Princeton, Illinois, from June 26-July 2, 2022, to serve God through serving their neighbors in love. They are participating in a week-long work camp with other youth and adults from around the country to care for people who are struggling to maintain their homes in the midst of economic distress and fixed incomes eaten up by inflation.
They are ambassadors of Christ and are the hands and feet of First English as they join with others in building wheelchair ramps, repairing porches, painting inside and out, and weatherizing homes. It is challenging and demanding work and, as well, is a labor of love that allows people to remain safely in their homes or provides freedom to leave with the repair of a porch or addition of a ramp.
Pray for Barrett, Elena, Jack, Adolf and Renata as they serve our neighbors in Princeton and serve our Lord.
God bless them and keep them safe.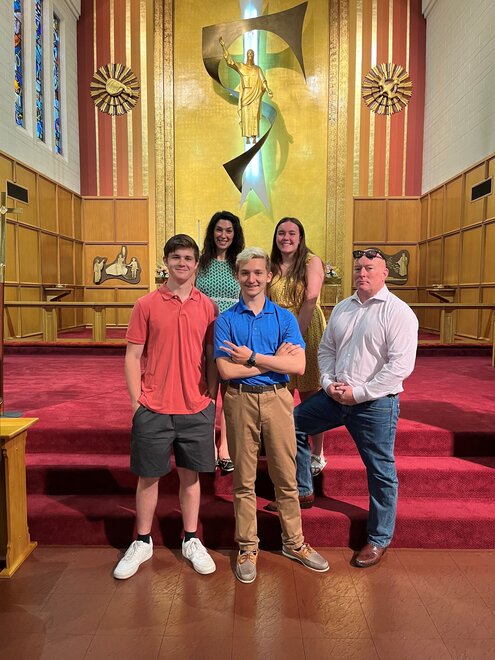 Please enjoy our many photos below!
Pictures of the FEELC group, Crew 8 - Renata, Crew 9 - Elena, Crew 21 - Jack,
Crew 22 - Adolf, and Crew 31 - Barrett.